Fight for Investments in Child Care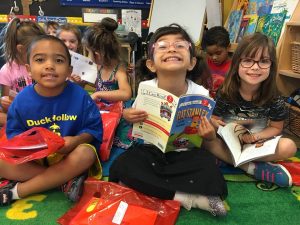 As Congress makes important decisions on federal appropriations, take a moment to fight for high-quality, affordable early care and education for all children.
Join United Way and raise your voice to shore up the critical programs that allow parents to work and children to succeed in school and beyond. Call on Congress to recognize the strong value of the Child Care Development Block Grant (CCDBG), which helps families with young children find and afford child care.
​Help us urge Congress to provide an additional $5 billion for CCDBG for each of the next two fiscal years. This funding would allow as many as 670,000 additional children to receive child care assistance, and enable states to make improvements in the quality and accessibility of child care. ​Join the fight!