United Way of PA 2020 Annual Conference: Collaborating for Change
Date:
Wednesday, June 3, 2020 - Friday, June 5, 2020
Location:
Eden Resort & Suites
222 Eden Road
Lancaster, PA 17601
Directions >
United Ways across Pennsylvania are uniquely placed to collaborate with each other and their communities to create substantial, sustainable change that improves the lives of every Pennsylvanian. The 2020 Conference will focus on the unique role United Way plays as a community collaborator and how to make the most of our unique strengths!
Programming
Keynote Speaker: Eric McElvenny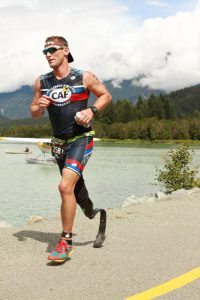 Eric is an amputee endurance athlete living in Pittsburgh, Pennsylvania. He earned a mechanical engineering degree from the United States Naval Academy in 2006 while preparing for his service as a Marine Corps Infantry Officer. Eric deployed three times as a Marine and on his final tour, an incredible experience in Afghanistan, was wounded after stepping on an IED. Eric suffered the amputation of his right leg below the knee, a life-changing opportunity that began his next
journey.
Faced with a physical challenge and an uncertain future, Eric made a promise to himself to run an Ironman Triathlon. On his journey from the hospital bed in southern California to the finish line in Kona Hawaii, he realized that the challenge and adversity he was up against and the techniques he used to reach the finish line could be used against the challenges we all entertain. When not training, racing and delivering inspiration, Eric can be found with his wife Rachel and three children in
Pittsburgh, Pennsylvania.
Location
Eden Resort & Suites: Luxury, full-service hotel in beautiful Lancaster, PA. This award-winning resort boasts amazing amenities that you'll be able to access during the conference.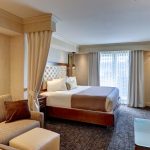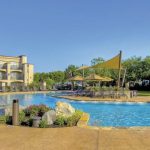 Heated outdoor pool and Kidz Water Zone and an outdoor recreation complex
Heated indoor pool and whirlpool
24 Hour Fitness Center with Sauna
Nearby championship golf courses
Special offers for resort customers at several local salons and spas
Lancaster, PA Attractions
Welcome to Pennsylvania Dutch Country! Our conference is in the city of Lancaster, PA, the heart of Lancaster county. The city offers a vibrant arts community, over 200 places to shop, and over 100 independently owned restaurants, bars, and cafes. Visit Discover Lancaster and Visit Lancaster City to learn about what you can do, or check out some of these things below!
Sponsors
United Way of Pennsylvania's Annual Conference brings together passionate, dedicated people who are looking to craft innovative, sustainable solutions to problems in their communities. Who makes it possible? Our sponsors!
Learn more about 2020 Conference Sponsors or Sign Up Now!
Thank you to: