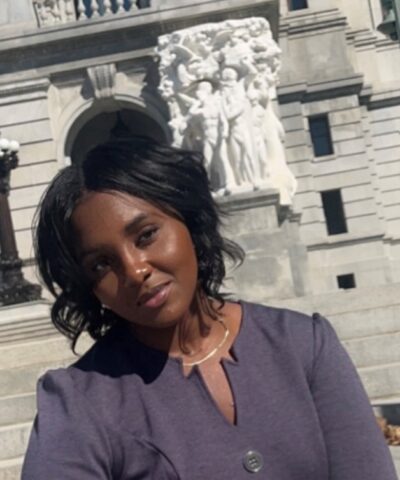 (717) 238-7365 x209 | mbuckner@uwp.org
Mercer Buckner embarked on her career journey with United Way of Pennsylvania, assuming the role of administrator in October 2023. With over three years of experience in the nonprofit sector, she not only contributed her expertise but also held a pivotal board member position responsible for financial matters within her University at Harrisburg University of Science and Technology. Her multifaceted background includes proficiency in Marketing, Web Development, and management.
Outside of her professional pursuits, Mercer finds solace and purpose in various activities. She is a certified tree tender. In her leisure hours, you can often find her engrossed in self-help literature or enjoying long walks. However, Mercer's true calling lies in philanthropy; she dedicates a substantial part of her time to feeding the less fortunate and actively participates in organizing toy giveaways during the holiday season.
Mercer's academic journey culminated in the acquisition of a Bachelor of Science from Harrisburg University of Science and Technology, specializing in Informational Systems and Informational technology. Her diverse experiences, both professionally and personally, reflect a commitment to making a positive impact on her community and beyond.