MyFreeTaxes.com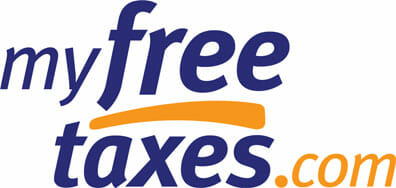 Individuals who are comfortable using a computer to file electronically can file Federal and State returns for free online using myfreetaxes.com regardless of income as long as they do not need to file the Schedule C Form 1040 (Profit or Loss from Business – Sole Proprietorship), Schedule D Form 1040 (Capital Gains and Losses), or Schedule E Form 1040 (Supplemental Income and Loss). Schedules D and E are not supported at all on the software, but those who need to use Schedule C will only pay a discounted fee of $25.00 (the normal fee is $50).
There is also a phone support hotline available for those using MyFreeTaxes.com who need extra assistance. For more information, please visit www.myfreetaxes.com.
This free online service is offered by United Way and powered by H&R Block. The tax software assures users an accurate and secure tax filing process.
Volunteer Income Tax Assistance
Individuals who would prefer to have a trained volunteer assist them with completion of their tax return should check into resources that may be available locally, including the Volunteer Income Tax Assistance (VITA) program. Individuals with incomes of less than $56,000 are eligible for assistance through VITA. VITA sites have closed down for 2020, and will start reopening in early 2021. Please contact 211 or your local United Way to learn more.
Tax Credits
For people with an earned income, and families with children, there are tax credits available to benefit you. Learn more about the Earned Income Tax Credit (EITC) and the Child Tax Credit (CTC.)