Tax Day was May 17, 2021.
MyFreeTaxes.com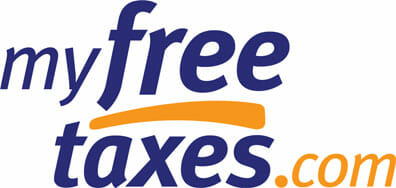 The deadline to file 2020 income taxes was May 17, 2021, but you can still use MyFreeTaxes.com to submit a late filing. There may be IRS penalties applied for filing after the deadline.
For more than a decade, United Way has helped people easily and accurately file their federal and state taxes through MyFreeTaxes. Since 2009, more than 1.2 million people have used MyFreeTaxes and saved $250 million dollars in filing fees!
In 2021, MyFreeTaxes.com is back and better than ever. This year, MyFreeTaxes is FREE for all simple returns and includes schedule C for those that are self employed. You can easily file your taxes using MyFreeTaxes.com from your mobile phone, tablet or computer. The platform guides you through the process to guarantee you get your maximum refund. Most filers complete their taxes in under one hour and save an average of $200 in fees by using MyFreeTaxes instead of a paid tax preparer.
Volunteer Income Tax Assistance
VITA programs are closed for 2021. In early 2022, individuals who would prefer to have a trained volunteer assist them with completion of their tax return should check into resources that may be available locally, including the Volunteer Income Tax Assistance (VITA) program. Individuals with incomes of less than $57,000 are eligible for assistance through VITA. Please view PA 211's VITA program information or contact your local United Way to learn more.
Tax Credits
For people with an earned income, and families with children, there are tax credits available to benefit you. Learn more about the Earned Income Tax Credit (EITC) and the Child Tax Credit (CTC.)
Universal Charitable Deduction
Federal stimulus bills provide a tax deduction for charitable donations made in the 2020 and 2021 tax years. The tax deduction is up to $300 for single filers, and $600 for joint filers. Learn more about the universal charitable decuction.