Monday, May 1, 2023
United Way of PA's 2023 Conference Recap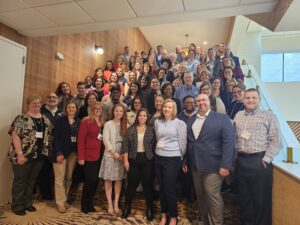 United Way of Pennsylvania would like to thank our sponsors, speakers, attendees, and staff for joining us in Lancaster for United Way of PA's 2023 Conference!
This year's conference was dedicated to the 2023 ALICE Refresh, giving Local PA United Ways opportunities to learn how this data can be used to create compelling narratives in their communities. In attendance to our conference were a plethora of trauma-informed experts who discussed the effect of trauma on traditionally marginalized populations and how nonprofit staff/volunteers can take care of themselves while continuously helping their community.
To learn more about our conference experience, read One United Lancaster's article on our time in the beautiful city of Lancaster, written by Tim Stuhldreher.