2019 Annual Conference: Centering on Community
United Way of PA is thrilled to present our 2019 Conference which will focus on Local United Ways meeting each other, sharing what they're doing, and collaborating to improve the entire state.
State College, PA
Our 2019 Conference will be hosted in State College, PA June 5th-7th! State College is at the center of the state and is most famously the home of Penn State University. Penn State is more than just a college town, though! There are tons of things do to in State College. You can explore various indoor and outdoor recreation activities like mountain biking, golf, and fishing. There are also options for arts & culture, such as The State Theatre, Tussey Mountain Amphitheatre, and the Bryce Jordan Center, offering performing arts including dance, theatre & live music as well as film festivals and screenings. To learn more about State College, check out the Central PA Convention and Visitors Bureau!
Days Inn by Wyndham Penn State
The Days Inn Penn State was voted Hotel of the Year in State College in 2016 and 2017. It is located at:
240 S. Pugh Street
State College, PA 16801
The hotel is just steps away from all the best nightlife, restaurants, and shopping that State College's vibrant downtown can offer. United Way of PA has negotiated a group rate with the hotel of $85/night starting June 4th and running through the night of June 6th. To make a reservation, please call the hotel at (814) 238-8454 and reference group code: 060419UNI. You can also Click Here to book through their website. There are a limited number of rooms available and all references must be made by May 10, 2019. Once rooms are booked in the block, reservations will be made on a space available basis at public rates.
Programming
United Way of Pennsylvania has had the agenda for our conference approved for United Way Flex Credits. If you have questions about flex credits, please check out the Flex Credit Policy page at UWW. Flex Credits allow local United Ways to attend the conference and be reimbursed for both their registration and travel expenses!
Pricing
United Way of Pennsylvania is committed to providing an affordable, quality conference. Below are the rates for 2019 which include Breakfast, Lunch, and Dinner on both June 5th and 6th and Breakfast on June 7th.
Regular Registration (Beginning May 7th, 2019)
$100 for ALICE Bootcamp* ONLY on Wednesday, June 5th
$280 for non-ALICE United Ways who wish to attend UWP's Conference on Thursday, June 6th and Friday, June 7th
$340 which includes ALICE Bootcamp* and UWP Conference
*ALICE Bootcamp is for United Ways who have joined the United Way of Pennsylvania ALICE Project. For information about joining the project, please contact Maggie Livelsberger.
ALICE® Bootcamp Keynote Speaker Announced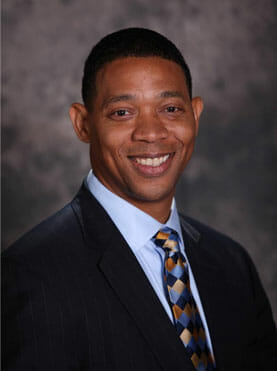 When Franklyn Baker was tapped to lead the United Way of Central Maryland in 2016, he had big plans for the human services delivery nonprofit. Under his leadership, the nonprofit's met its new strategic goals, including the expansion of programs, the celebration of the 10th anniversary of the 2-1-1 Maryland United Way Helpline, and the launch of a pilot early warning and response education program for struggling students.
But he says his ultimate objective for the nonprofit is to spur change in the Baltimore and central Maryland community – by empowering families, fostering partnerships with organizations that have the same goals, and inspiring collaboration amongst the community.
Baker is no stranger to leading multimillion-dollar nonprofits. Prior to joining the United Way, he worked as principal deputy and chief operating officer for Greenpeace USA – a $45 million nonprofit with more than 600 employees. He also served as the chief operating officer and chief of staff and external affairs officer with Volunteers of America Chesapeake.
I am focused on leveraging key relationships, best practices, relevant data and trends along with the expertise of multiple stakeholders to bolster community impact in central Maryland. This is my constant aim – how can we work together to fight for the education, financial stability and health of every person in every community," Baker says.
He earned his bachelor's degree in business administration from Howard University and a master's degree in nonprofit administration from the Mendoza College of Business at the University of Notre Dame.
THEY Improv to Perform at Thursday Reception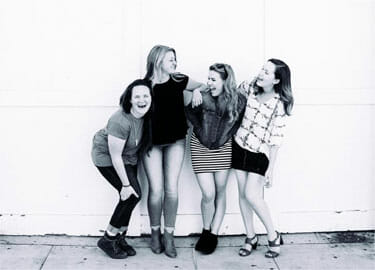 United Way of Pennsylvania is pleased to announce that we're bringing the laughter to our Thursday night reception! Enjoy an atmosphere of fun and celebration while mingling with United Way staff and volunteers from across the state. THEY Improv leads the way for conference and corporate entertainment in State College. Improvosational comedy is a great way for our United Ways to make memorable, unique moments and be part of the creative process and be active participants in the evening! Please look out for more information about the show and performers prior to the event!