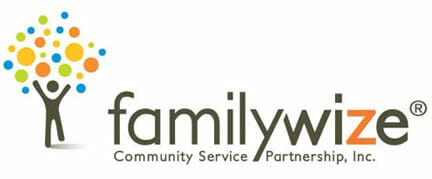 Familywize Prescription Savings Program
For the last decade, United Ways and FamilyWize Community Service Partnership have collaborated to bring greater stability to communities nationwide. We know from experience that families living on the edge never struggle with just one issue; it's the combination of several problems piling up that prevents families from finding stability and truly thriving. At United Way of Pennsylvania, we partner with FamilyWize to increase the Health and Financial Stability of families in our communities. Through their prescription savings card, FamilyWize works to make prescription medications more affordable for all families, so that no one ever has to make the hard choice between the meds they need, and other basics like food or rent.
Here are some basics about the program. The FamilyWize Prescription Savings Card:
Is free for everyone – it's like a coupon that you can use as often as you want.
Reduces cost – just show the card every time to get the lowest prices, whether it be FamilyWize, insurance or retail price.
Is easy to use with no registration or eligibility requirements.
Covers FDA approved prescription medications.
Saves an average of 45% on prescriptions.
Is accepted at major chain pharmacies nationwide
How do I get a card?
Contact your local United Way
Text "family" to 700700 to receive a card on your phone (Message and data rates may apply. FamilyWize Terms and Privacy) Once you have received the card, you can opt out of getting messages by texting "STOP."
Download the FamilyWize app from the Apple App Store or Google Play.
Drug Price LookUp Tool:
You are able to see the FamilyWize price of your prescription(s) by either going to familywize.org or by downloading the free FamilyWize app. Simply enter your drug name, dosage and zip code to find the lowest price within a 10-mile radius.
HOW IT WORKS
FamilyWize negotiates fair drug prices directly with major pharmacies like CVS, Walmart, and Walgreens. They pass the savings onto their members, free of charge.
To start saving with FamilyWize, a member just needs to show the savings card to their local pharmacist whenever they fill a prescription at a participating pharmacy. The discount will be automatically applied to the retail price of the drug.
Members can use their card as often as they want. Cards do not expire. Cards may also be used for family members' prescriptions and shared with friends.